"Continuously growing based on effective organizational management with a focus on eco-excellence"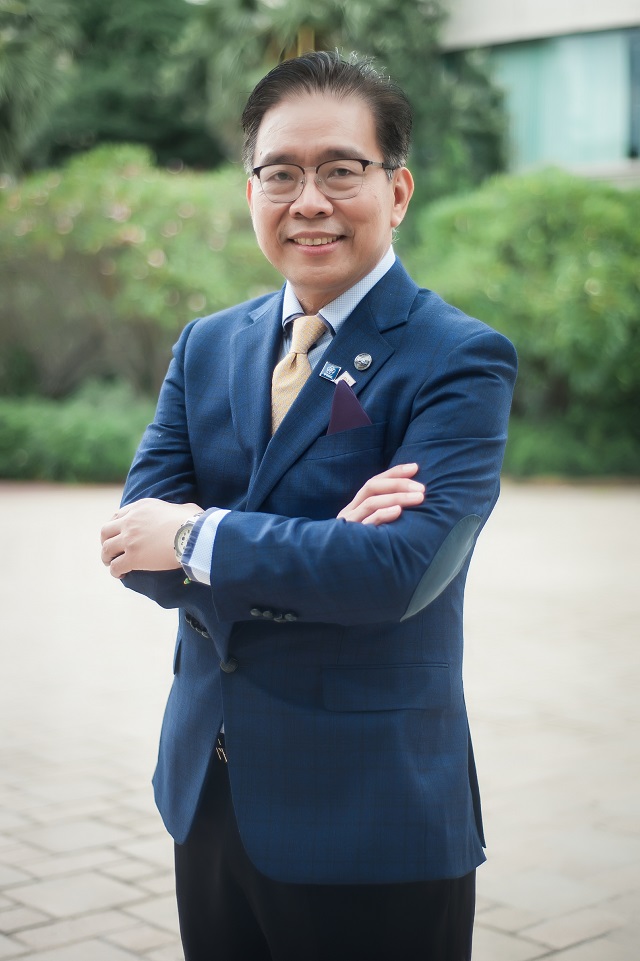 In the past year, FPI's business has grown continuously for the second consecutive year.
This growth was achieved by expanding trade channels, developing value-added products and services with innovation, and using automated production technology. As a result, the company generated revenue of 2,679.82 million baht, an increase of 25.43 percent, and a net profit of 512.61 million baht, an increase of 33.17 percent compared to the previous year.
FPI's green business direction is aligned with the Paris Agreement's goal of reducing greenhouse gas emissions (Scope 1, 2, and 3) from corporate operations. The company has collaborated with global partners such as the Science Based Targets initiative (SBTi), the Carbon Disclosure Project (CDP), and the United Nations (UN) to achieve this goal. They have set a short-term target of limiting the rise in global temperatures to no more than 1.50 degrees Celsius, based on SBTi standards, and have received recognition for their long-term target of carbon neutrality from the Climate Neutral Now initiative under the United Nations Framework Convention on Climate Change (UNFCCC). In 2022, FPI achieved a 35.59% reduction in greenhouse gas emissions compared to the baseline year of 2016.
Global challenges such as resource scarcity, global warming, waste management, and automotive technology have driven the transition to the electric vehicle era. FPI is cooperating with all stakeholders to adapt to the new economic model (BCG Model) and raise awareness of green trade through the development of products such as electric scooters and an environmentally friendly production system. The company is working towards the main goals of sustainable development SDG 7, SDG 9, SDG 12, and SDG 13, as well as the secondary Sustainable Development Goals SDG 4, SDG 6, SDG 8, and SDG 17.
FPI is responding to global challenges with sustainable development through corporate eco-efficiency at a sustainability factor of 1.50 (baseline year of 2016). The company aims to increase EBITDA while minimizing the use of external resources, with a GHG emissions reduction target of approximately 40.00 % and an increase in EBITDA of approximately 60.00%. The focus is on designing production systems and products that cause minimal waste and pollution and maximize the life cycle of products and raw materials. In 2022, the eco-efficiency increased to 83,570.00 baht per 1.00 tonCO2eq of greenhouse gas emissions, compared to 55,710.00 baht per 1.00 CO2 eq of greenhouse gas emissions in the baseline year of 2016, and the sustainability factor was 1.31.
The Board of Directors, executives, and employees at all levels are committed to enhancing organizational development according to the concept of the new economic model (BCG Model). In the past year, FPI received an honorable award for the 2nd consecutive year from the TGO according to the Low Carbon and Sustainable Business (LCSB) indicator. The company also received Honorable Award in the BEST OF THE BEST category at the PM's EXPORT AWARD 2022, which is the first year the Ministry of Commerce has organized a contest for all companies that have received awards over the past 30 years in promoting business according to the modern world context (Next Normal). This includes conducting business according to the United Nations Sustainable Development Guidelines (SDGs) and the bio-economy-circular economy-green economy (Bio-Circular-Green Economy: BCG) model. The front bumper of a 1-ton pickup truck made of PP plastic type received the Circular Mark label, which considers regulations covering issues such as wasted resources, waste generation, greenhouse gas emissions, and other environmental impacts. Products are produced using 100.00% recycled plastic resin without the use of fossil fuels in the heating and cooling processes, and FPI is the first.
Finally, on behalf of the Board of Directors, I would like to extend my gratitude to the shareholders and stakeholders from all sectors who have always cooperated and supported the company's operations. I would also like to express my appreciation to all employees for their contributions over the past 30 years in creating environmentally friendly products and promoting sustainable value for stakeholders. Your efforts have helped elevate the quality of people in society and demonstrate good corporate governance towards sustainability.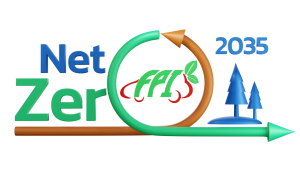 …………………………………
Mr.Sompol Tanadumrongsak
Chairman of the Executive Committee