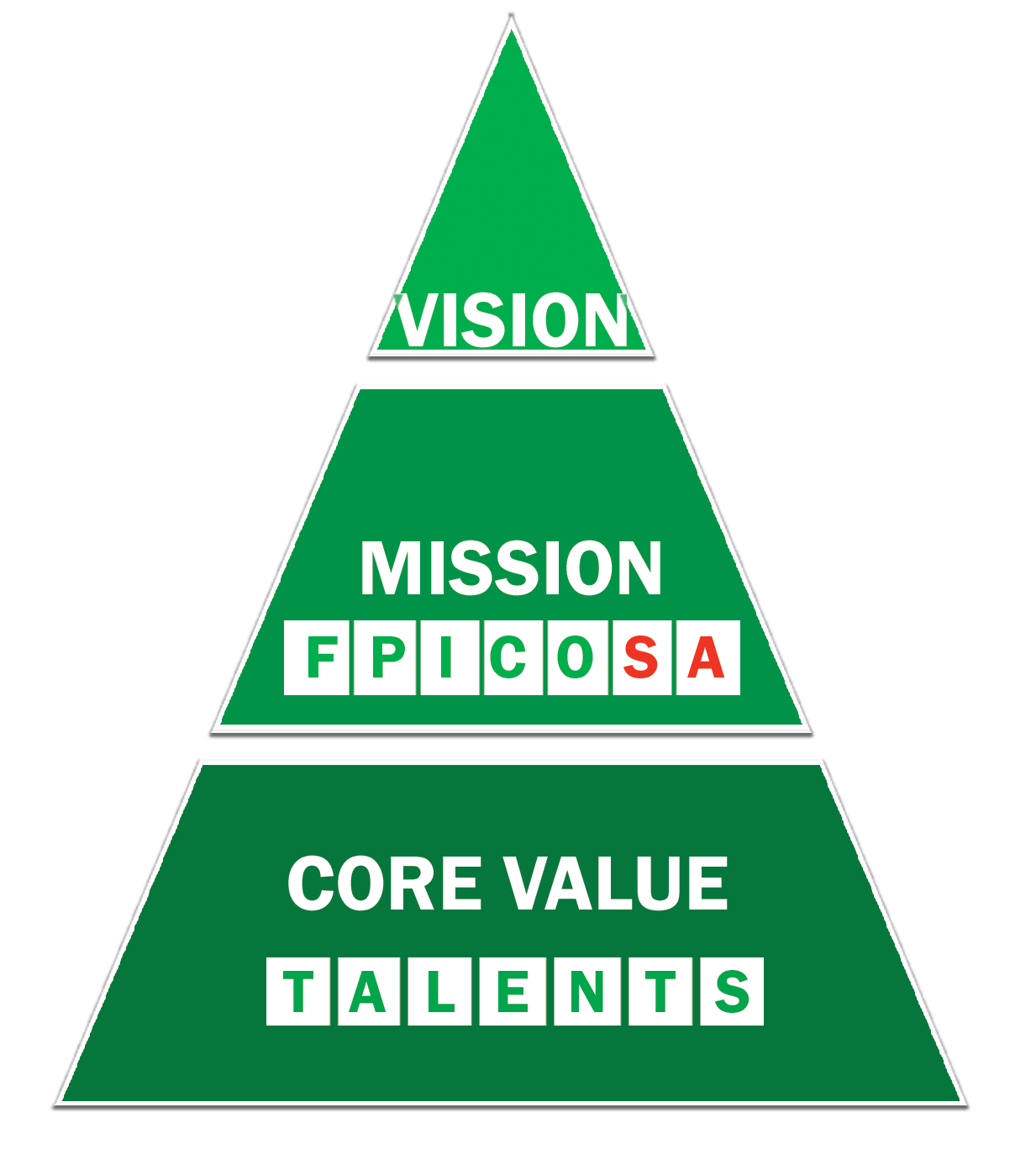 : Vision :
We are the one of the leading plastic automotive parts manufacturer and hub of the distribution of automotive parts and expansion the business line to friendly environment for giving sustainable growth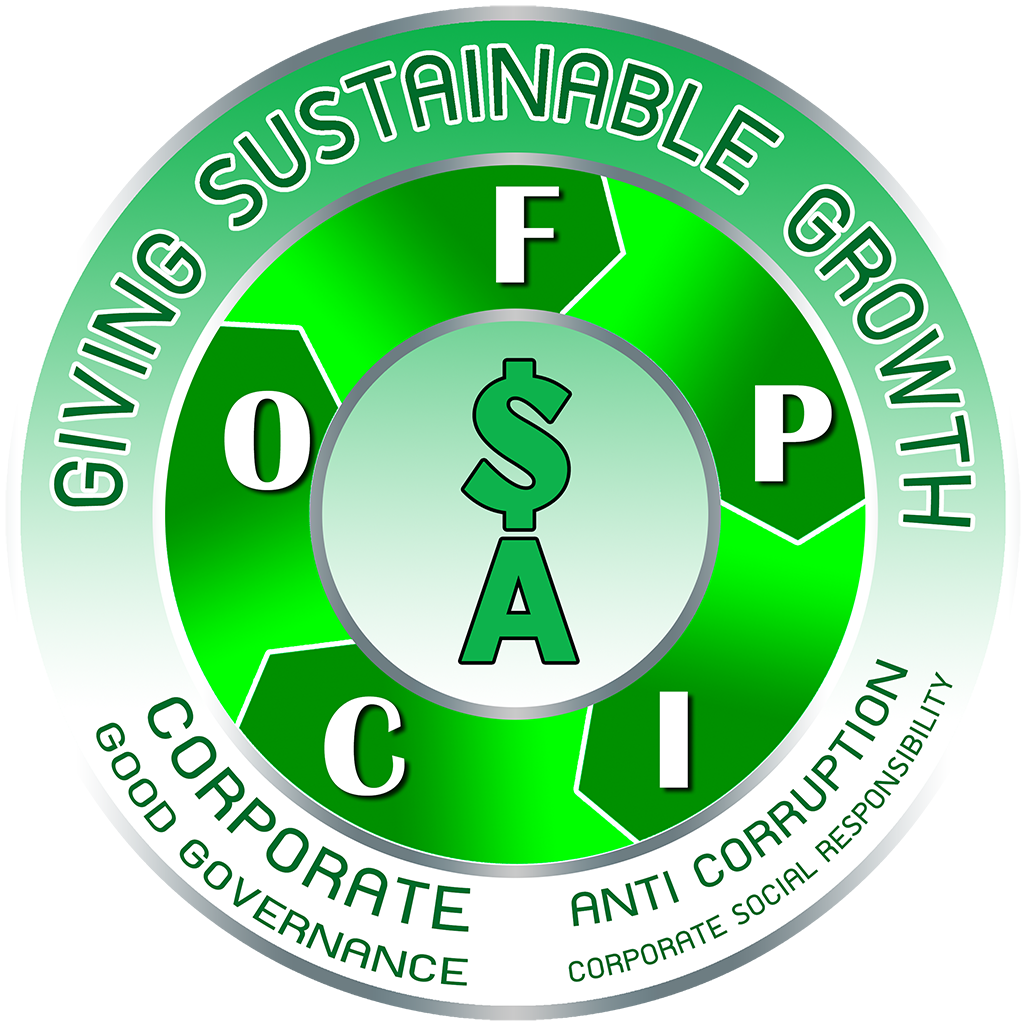 : Mission :
 The management has an action plan and management organizations achieve their goal by their approach to business since inception
to date, the "Giving Sustainable Growth" provides sustainable growth by seven main policy FPICOSA as details below:
Forever Continuous Improvement:
Development and create new innovation continues to add value to the products
Producing Quality Products :
Products quality and friendly environment.
International Penetration :  
Expanding the market through distribution channels worldwide.
Customer Satisfaction :
Create satisfaction for employees customers and stakeholders.
On Time Delivery :
Delivering products on time is another serious commitment of the company. Advanced logistic management system is put in place to provide on time delivery.
Sustainability Development:
Create a sustainable society, business and stakeholders. Using principle of good governance and anti-corruption function.
Alliance :
Create a business partnership, create partners to cover business chain continues.
: CORE VALUE :
The Company has defined "TALENTS For Sustainable Innovation" as a core feature of the whole organization, creating a corporate value and continually evolving into FPI's DNA as an integrated approach to the implementation of all departments to drive sustainable development.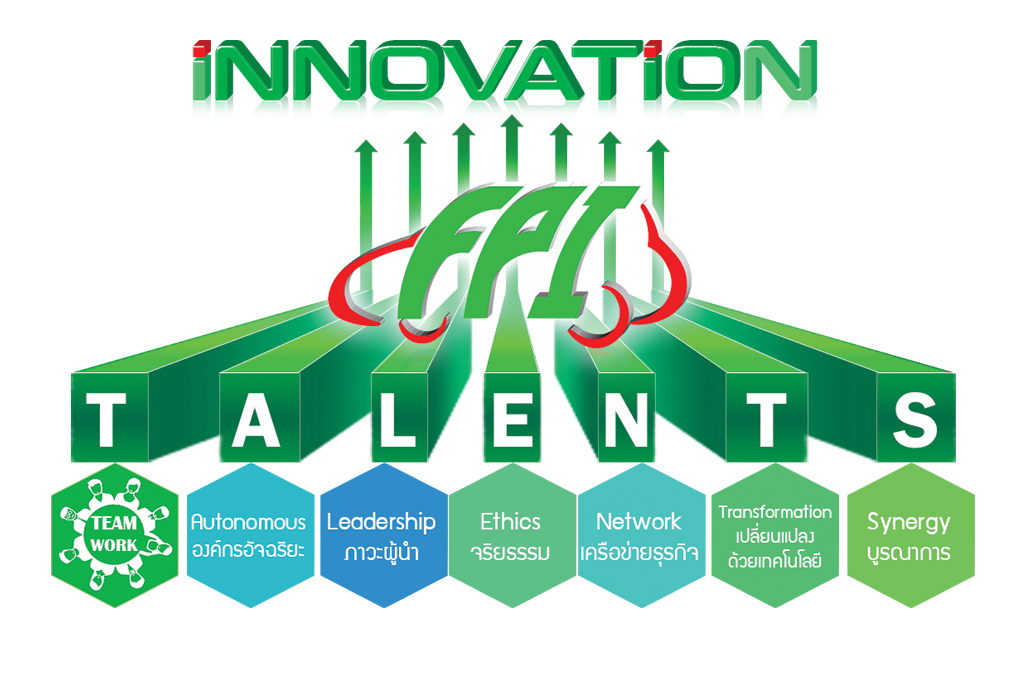 : T A L E N T S for Sustainable Innovation :
T  Focused on Teamwork
A  Focused on Autonomous organization
L  Focused on Leadership
E  Focused on business Ethics
N  Focused on business Networking
T  Focused on Transformation
S  Focused on Synergy
Objectives and Goals
Fortune Parts Industry Public Company Limited has reviewed Vision, Mission and Corporate direction annually through strategic planning process to ensure the alignment with current global context and future business trends. FPI's aspiration to become a leader in industrial business in the following 3 aspects within 2020:
Business Growth
FPI aims to create continuously a steady and sustainable growth as a leading automotive parts manufactirer and hub of the distribution of automotive parts through being competitively prominent in the industry and investing in various growth countries
Return on Investment
FPI aims to achieve a top quartile performance among Automotive's leading players and fairly delivers return to all stakeholders.
Sustainability
FPI aims to operate the business upon the balance of economy, society and environment to ensure a sustainable growth.
Corporate Strategies
FPI's corporate direction and strategies has focused on sustaining its competitiveness at the top level among peers. Meanwhile, is preparing on various aspects of its organization to accelerate future growth. FPI has employed these strategies as a framework for business operations with regular monitoring to ensure the achievement of short-term and long-term goals. Our strategies as below:
1. Customer Aimed at creating satisfied customers by focusing on the following details:
One Stop Service for production and sales of automotive parts integrated.
Quality product at competitive price like a OEM price
Fast & On time Delivery
Quick Response to customers
Customer Relation Management to customers
Creating customer satifation and focusing to produce quality product at compettitive price like a OEM price
2. Sales and Marketing
Research and development of products to meet market demand and increased distribution channels to expand into global markets.
A variety of products
The potential for price compettition, as there are many business partners
To guarantee quality of product
3. Supplier
The new partnership continues
Develop relationships with business partners, contribute to business goals together
Integrated supply chain management
4. Human Resource
To continue empowering staff at all levels
Develop skills to become the specialistand expert in their career paht
Develop a model to work, looking for integrative. Cooperation with the parties as well as the opportunity to employee participation in management.
Develop the operating system and link to the organization's goals to the goals of the association. Contributions and competencies of employees to assess their performance in each period.
The structure of susscession plan in to all level, to determine the skills, knowledge of personnel. To be replace up to a higher position.
To develop innovation technologies that align with the business and the changing external context.
5. Costing
System development effectiveness by providing the lowest cost and competitive
Develop production and technology modernization
6. Management system
Efficient management system based on international standards. The principles of corporate governance. In order to be competitive in the global market.
Quality of products and services including the risk management of doing business, controlling and reducing of the risk factors that impact negatively on the business.
Development aimed at achievement of management, teamwork and continuous improvement.
7. Research and development
Enhance research and development. The innovation in order to add value to their products.
Innovation and seek new business opportunities, to generate sustainable growth.
8. Technology
Technology development, product design and management modernization
Development of information material for warehouse and logistics management.
9. Social and environment
To support and contribute to improve the quality of life, stakeholders such as employee, community and social
Promote jobs, earn communities development society
Green community environment and pollution, both inside and outside the organization.